Whisky a Go Go – LOS ANGELES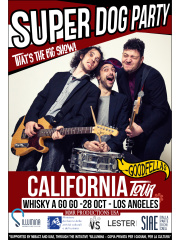 Whisky a Go Go – LOS ANGELES
Location
Los Angeles / Hollywood
Goodfellas proudly presents: 
"SUPER DOG PARTY @ WHISKY A GO GO – LOS ANGELES"
__________________________________________
The California Tour 2017 will begin in great style for Super Dog Party with a concert in the coolest venue in California: The legendary Whisky a Go go, in the beautiful Sunset Strip! It will authentic caos, washed down by a sea of whisky! Later on stage the legendary Michale Graves, former vocalist of Misfits, will play with is band!
To watch the live streaming of the concert…


Super Dog Party, highly renowned in the roman rock scene, plays original songs (from the album "The Big Show" and "Blues Screen of Death" both distributed by Goodfellas Records) and completes their setlist with some covers wisely "devastated": an incendiary mix of Rock&Roll Blues injected with Funk, Punk and Hardcore! 

The power trio have a vast experience of headbanging concerts, in which they dispense fun, energetic and addictive performances! All of this in the spirit of loud volumes, of incredible distortions and fast rhythms, which are the fundamental elements that keep the desire of making an incredible mess and of breaking everything for no reason alive!
Both in their homeland and abroad they often play as headliners in very large festivals with thousands of participants, but they also love performing for the audiences of the typical "pub next door", of whom they are convinced and constant entertainers!
Now Super Dog Party are landing in LA for an 8 concert tour in California! Are you ready to Rock & Roll?!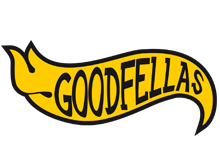 Supported by MiBACT and SIAE, through the initiative "Sillumina – Copia privata per i giovani, per la cultura"